Call for papers
Extended deadline: March 16th
The Future of Mobilities:
Flows, Transport and Communication
Joint conference of the International Association for the History of Transport, Traffic and Mobility (T2M) and the Cosmobilities Network
Santa Maria C.V. (Caserta), Italy – September 14-17, 2015
Deadline for Submission (extended): March 16th 2015
The International Association for the History of Transport, Traffic and Mobility (T²M) and the Cosmobilities Network invite proposals for panels and papers to be presented at their first joint conference. The conference will be hosted by the "Dipartimento di Lettere e Beni Culturali" of the Second University of Naples, Italy on 14-17 September, 2015.
Papers may address the conference theme, or any social, cultural, economic, technological, ecological and political perspectives on the history, present, and especially future of transport, traffic and mobility. The conference openly aims to bridge research approaches, welcoming proposals from different disciplines dealing with mobility studies (history, sociology, anthropology, geography, economy, planning studies, business history, architecture, design, communication, etc.) While the organizing association are rooted in history and sociology, we particularly encourage the submission of interdisciplinary panels.
Read the full call
_______________________________________________________________________
New secretary
As you may know, our Secretary Nathalie Wachotsch is moving on to new projects, and we want to thank her for her years of service to T2M. She has done a wonderful job assisting the organization in many capacities. I want to personally thank her for all the assistance she provided to the organizing of the conference at Drexel last year, and in helping in this transition period. We all send very best wishes in her new endeavours!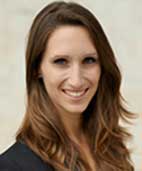 At the same time, we are very pleased to announce the appointment of a new Secretary for T2M, Julia M. Hildebrand. Julia is a doctoral student in Communication, Culture, and Media at Drexel University and has joined the Center for Mobilities Research and Policy as a Research Assistant on the project "The Imaginary of Rail Transport and Mobility in the United States." She earned her BA in American Studies with a double minor in Media Studies and Intercultural Communication at the University of Regensburg, Germany. During her MA degree in Comparative Media at the same institution, she drew on experiences from two study abroad semesters to explore research and education in Communication and Media at the Hawai'i Pacific University and Ateneo de Manila University. For her Master's thesis, she analyzed the shift in the perception of space and mobility in paradigmatic film and video projects about everyday life on Earth.
Julia is not only interested in mobility, communication, and international flows, but I can attest to the fact that she is extremely well organized, competent, and friendly! You may have met her already because she assisted at our last conference at Drexel. As of March 2015, all future communications to the Secretary of T2M will now be directed to Julia, and she will be joining us at our next meetings in Italy where I hope we will all welcome her to the organization. _______________________________________________________________________
Report from the T2M Conference "Spinoffs of Mobility: Technology, Risk & Innovation"
by Kathleen Oswald, Villanova University, PA, Silke Zimmer-Merkle, and Markus Edelmann, both ITAS
In TATuP – Journal by ITAS on Technology Assessment
The interdisciplinary nature of the conference as well as the wide range of topics and approaches at times led to a feeling of being at many conferences at once. At the same time, conference attendees from around the world and in many disciplines took the opportunity to hear research outside of their usual areas of focus and emplace their work in a wider context that includes the development of rail networks before World War I, routine space flight in the 1980s, and the end of streetcar service in Detroit: all important moments in traffic, transport, and mobility. Working at the horizon of culturally impactful new mobilities, it is useful to reflect on a time when old technologies were new: how they were implemented, what they meant during historical times of technological change.
Also within the scope of technology assessment the conference had to offer interdisciplinary and global perspectives of multiple forms of mobility through time. These quite often were fascinating, even if the many goals of the individual papers and presentations were not always congruent. While the mission of interdisciplinarity was mainly fulfilled by juxtaposing papers from different disciplines on a panel rather than in the active connection of those approaches, T2M is working to strengthen these connections.
_______________________________________________________________________
ATLANTIC AUTOMOBILISM
EMERGENCE AND PERSISTENCE OF THE CAR, 1895-1940

Gijs Mom

768 pages – Berghahn Books
Our continued use of the combustion engine car in the 21st century, despite many rational arguments against it, makes it more and more difficult to imagine that transport has a sustainable future. Offering a sweeping transatlantic perspective, this book explains the current obsession with automobiles by delving deep into the motives of early car users. It provides a synthesis of our knowledge about the emergence and persistence of the car, using a broad range of material including novels, poems, films, and songs to unearth the desires that shaped our present "car society." Combining social, psychological, and structural explanations, the author concludes that the ability of cars to convey transcendental experience, especially for men, explains our attachment to the vehicle.
_____________________________________________________________________
Cultural Histories of Sociabilities, Spaces and Mobilities

Editor: Colin Divall

c.272pp: 234x156mm: January 2015
Spatial mobility is a topic of growing scholarly interest. For the majority of us the opportunity to travel has never been greater, yet differences in mobility highlight inequalities that have far wider social implications. Exploring how and why attitudes towards movement have evolved across generations, the case studies in this essay collection range from medieval to modern times and cover several continents. The book will be of interest to social and cultural historians, historical geographers and sociologists.
Preface – Colin Divall
Introduction: Cultural Histories of Sociabilities, Spaces and Mobilities – Colin Divall
Part I: Structuring Mobilities, Spaces, Sociabilities
1 Home Lands: How Women On the Move Made the West – Virginia Scharff
2 Gender and American Mobility: Cars, Women and the Issue of Equality – Margaret Walsh
3 Colours, Compartments and Corridors: Racialized Spaces, Mobility and Sociability in South Africa – Gordon Pirie
Part II: The Urban and Peri-urban
4 Urbanizing the Countryside: Rails, Workers and Commuting in South-West Flanders, Belgium, 1830–1930 – Greet De Block
5 City of Tomorrow: the Representations of Buenos Aires in the Future through Imagined Mobility, c.1880–1914 – Dhan Zunino Singh
6 How to Make a Map for the Hades of Names: The New York City Subway Map Wars of the 1970s – Stefan Höhne
7 'This River Used to Be so Full of Life': Histories of Mobility on the Thames and Their Role in the Negotiation of Place, Community and Sociability – Heidi Seetzen
Part III: Pilgrims, Travellers and Tourists
8 Otherness and Englishness in Late-Mediaeval Pilgrimage Guides – Emily Price
9 Constructing the Tokugawa Spatial Imaginary: Kaibara Ekiken and His Revival of Fudoki – Nobuko Toyosawa
10 Languages of Popular Hospitality in Seventeenth- and Eighteenth-Century France – Ulrike Krampl
11 'Doing the Gap': Sociability and Tourism Networks at Killarney, 1850–1914 – Kevin J James
12 Eating Across the Ocean: The Role of Food in the Construction of the Tourists' North Atlantic, 1947–76 – Birgit Braasch
13 Automobility and the Building of Tourism in Communist Romania, c.1960–89 – Adelina Stefan
14 Moving towards Santiago: Reverie on the Road and Rails – Jennifer Sime
_______________________________________________________________________
New archive in preparation:


Archive for Highway and Road History.
_______________________________________________________________________
The T2M conference in Philadelphia is over.
Our new T2M president: Mimi Sheller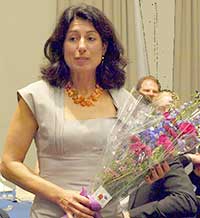 More photos from the conference 2014 19th of September.
_______________________________________________________________________
New issue
T2M Yearbook 2015

Kyle Shelton, Gijs Mom, Dhan Zunino Singh, Christiane Katz (eds.):
Mobility in History.
Volume 6
With this volume a new editorial team has taken over with plans to carry on the strong tradition created by the preceding teams led by Gijs Mom and Peter Norton. Yearbook Six once again offers a collection of articles reviewing the cutting edge of mobility scholarship across several disciplines and highlighting exciting new directions toward which this vibrant field can move. In addition, this yearbook features two articles that represent the first iterations of what are intended to become annual features in future volumes.
Volume 6, 2015
Preface
Kyle Shelton
POLEMICS
The Crisis of Transport History: A Critique, and a Vista
Gijs Mom
Mobilities, Crises, and Turns: Some Comments on Dissensus, Comparative Studies, and Spatial Histories
Peter Merriman
Mao or Merriman? On Pitjantjatjara and Other Mobilities — A Response
Gijs Mom
THEORIES
New Perspectives in Aviation History: Flight Experiences of German Military Pilots
Christian Kehrt
Where Are We Going? A Discussion of Mobility History in Latin America
Dhan Zunino Singh
Feeling Motion: Revisiting Mobility History through Affect and Emotion
Mikkel Thelle
Indelible Lines: Revisiting Borders and Partitions in Modern South Asia
Malini Sur
GEOGRAPHIES
Mobile Phones, Mobility Practices, and Transport Organization in Sub-Saharan Africa
Gina Porter
ICT Mobility Research in Finland: From Immaterial Consumption to Material Sustainability?
Sakari Taipale
Brazil: Modernity and Mobility
Martin Cooper
Portuguese Railway History: Still a Field of Opportunities?
Hugo Silveira Pereira
Technology, Modernity, and the State: Approaches to the History of Transit in Istanbul
James Ryan
Railways in Colonial South Asia
Ritika Prasad
Writing Bicycles: The Historiography of Cycling in the United States
Evan Friss
Making Mass Transit Serve the Public: Social Dimensions of Urban Mobility in Historical Perspective
Sarah Frohardt-Lane
TOURISM AND MOBILITY
Mobility History and Caribbean Tourism
Mimi Sheller
Boundaries and Crossings: Mobility, Travel, and Society in China, 1500–1954 — A Survey of the Field
Yajun Mo
Tourism and Mobility in Uruguay: A Historical Approach
Rossana Campodónico
Transport and Tourism in Brazil: An Ongoing Movement
Joana Carolina Schossler
THE EDITORS
Further information.
__________________________________________________________________________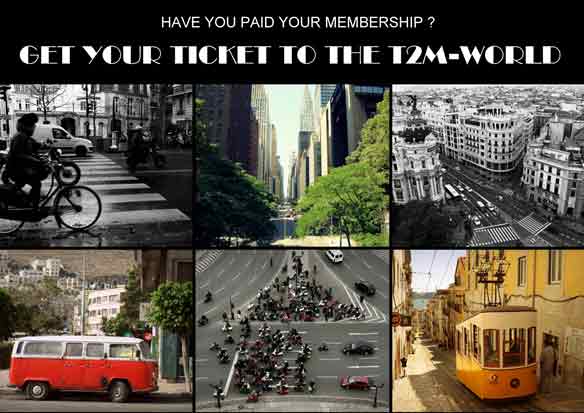 _______________________________________________________________________
…………………………………………………………………………………………………………………………………………………………..
The Journal of Transport History
No 1, 2014
Gordon Pirie
(Im)measurable transport history
Jean-François Rousseau
An imperial railway failure: the Indochina-Yunnan railway, 1898-1941
David M. Williams and John Armstrong
'One of the noblest inventions of the age': British steamboat numbers, diffusion, services and public reception, 1812 – c.1823
Jeffry M. Diefendorf
Urban transportation planning influences and legacies: Kurt Leibbrand, Germany's acclaimed postwar traffic planner
Graham P. Gladden
Marketing ocean travel: Cunard and the White Star Line, 1910-1940
Michael K. Bess
Routes of conflict: building roads and shaping the nation in Mexico, 1941-1952
Dhan Zunino Singh
Meaningful mobilities: the experience of underground travel in the Buenos Aires Subte, 1913-1944
Ian J. Kerr
Colonial India, its railways, and the cliometricians
Exhibition and museum review
Jo Stanley
Reviews
Colin Chant, Sasha Disko, Etienne Faugier, Helen Doe, Martin Schiefelbusch, Leslie Hannah, John Heitmann, Sam Merrill, Robert Morley, Valentina Fava, Pedro Pablo Ortüñez and Corinne Mulley
| | |
| --- | --- |
|   | New issue of Transfers |
Summer 2014, Volume 4(3)
ASIA ISSUE
Editorial
Georgine Clarsen and Gijs Mom
Indigènes into Signs: Incorporating Indigenous Pedestrians on Colonial Roads in 1920s and 1930s French Indochina
Stéphanie Ponsavady
The Mule Caravans of Western Yunnan: An Oral History of the Muleteers of Zhaozhou
Ma Jiangxiong and Ma Cunzhao
SPECIAL SECTION ON RETHINKING MOBILITY HISTORY IN ASIA
History, Historiography, and Be(com)ing on the Move: Introduction to the Special Section
M. William Steele and Weiqiang Lin
Racialized Capacities and Transgressive Mobility: "Asian" Laborers and "Western" Urban Transportation in Colonial Manila and Singapore
Michael D. Pante
Imperial Mobility: Circulation as History in East Asia under Empire
Kate McDonald
Mobility on the Move: Rickshaws in Asia
M. William Steele
Commentary: The Cultural Diffusion of Asian Innovations in Transport Mobilities
Kevin Hannam
IDEAS IN MOTION
Fuels and Flows: Rethinking Histories of Transport and Mobility through Energy
Victor Seow
MOBILITY AND ART
LIVE Singapore! The Urban Data Collider
Carlo Ratti and Matthew Claudel
MUSEUM REVIEW
A Historical Railroad Journey: Review of the Railway Museum in Saitama City, Japan
Jessamyn R. Abel
FILM REVIEW
Migration and Modernization in China: One Family's Sacrifice
Arianne Gaetano
BOOK REVIEWS
Yogesh Sharma, ed., Coastal Histories: Society and Ecology in Pre-Modern India
Debojyoti Das
Jason Lim, A Slow Ride into the Past: The Chinese Trishaw Industry in Singapore 1942–1983
Margaret Mason
Xiang Biao, Brenda S.A. Yeoh, and Mika Toyota, eds., Return: Nationalizing Transnational Mobility in Asia
Gopalan Balachandran
Ajaya Kumar Sahoo and Johannes G. de Kruijf, eds., Indian Transnationalism Online: New Perspectives on Diaspora
Anouck Carsignol
Kieu-Linh Caroline Valverde, Transnationalizing Viet Nam: Community, Culture, and Politics in the Diaspora
Yuk Wah Chan
Christine B.N. Chin, Cosmopolitan Sex Workers: Women and Migration in a Global City
Lilly Yu and Kimberly Kay Hoang
David Walker and Agnieszka Sobocinska, eds., Australia's Asia: From Yellow Peril to Asian Century
Daniel Oakman
Valeska Huber, Channelling Mobilities: Migration and Globalisation in the Suez Canal Region and Beyond, 1869–1914
Vincent Lagendijk
Bieke Cattoor and Bruno De Meulder, Figures Infrastructures: An Atlas of Roads and Railways
Maik Hoemke
Klaus Benesch, ed., Culture and Mobility
Rudi Volti
First issue of the T2M Bibliography

The first issue of the T2M Bibliography is published – research from 2011. Look here.
If you miss some books please write to the editors.
More about the bibliography here.
.
……………………………………………………………………………………………………………………………………………………………

T2M has joined Facebook!
Just go to our page http://www.facebook.com/T2Minternational and then click the "like" icon!
Keep up to date with our activities and feel free to post relevant links on our wall.
Please share the page with friends and colleagues.
Let's see if we can get 100 likes for Christmas!
.
……………………………………………………………………………………………………………………………………………………………