Call for papers
The Future of Mobilities:
Flows, Transport and Communication
Joint conference of the International Association for the History of Transport, Traffic and Mobility (T2M) and the Cosmobilities Network
Santa Maria C.V. (Caserta), Italy – September 14-17, 2015
Deadline for Submission: March 1st 2015
The International Association for the History of Transport, Traffic and Mobility (T²M) and the Cosmobilities Network invite proposals for panels and papers to be presented at their first joint conference. The conference will be hosted by the "Dipartimento di Lettere e Beni Culturali" of the Second University of Naples, Italy on 14-17 September, 2015.
Papers may address the conference theme, or any social, cultural, economic, technological, ecological and political perspectives on the history, present, and especially future of transport, traffic and mobility. The conference openly aims to bridge research approaches, welcoming proposals from different disciplines dealing with mobility studies (history, sociology, anthropology, geography, economy, planning studies, business history, architecture, design, communication, etc.) While the organizing association are rooted in history and sociology, we particularly encourage the submission of interdisciplinary panels.
Read the full call
_______________________________________________________________________
New archive in preparation:


Archive for Highway and Road History.
_______________________________________________________________________
The T2M conference in Philadelphia is over.
Our new T2M president: Mimi Sheller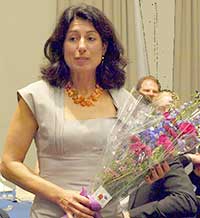 More photos from the conference 2014 19th of September.
_______________________________________________________________________
New issue
T2M Yearbook 2015

Kyle Shelton, Gijs Mom, Dhan Zunino Singh, Christiane Katz (eds.):
Mobility in History.
Volume 6
With this volume a new editorial team has taken over with plans to carry on the strong tradition created by the preceding teams led by Gijs Mom and Peter Norton. Yearbook Six once again offers a collection of articles reviewing the cutting edge of mobility scholarship across several disciplines and highlighting exciting new directions toward which this vibrant field can move. In addition, this yearbook features two articles that represent the first iterations of what are intended to become annual features in future volumes.
Volume 6, 2015
Preface
Kyle Shelton
POLEMICS
The Crisis of Transport History: A Critique, and a Vista
Gijs Mom
Mobilities, Crises, and Turns: Some Comments on Dissensus, Comparative Studies, and Spatial Histories
Peter Merriman
Mao or Merriman? On Pitjantjatjara and Other Mobilities — A Response
Gijs Mom
THEORIES
New Perspectives in Aviation History: Flight Experiences of German Military Pilots
Christian Kehrt
Where Are We Going? A Discussion of Mobility History in Latin America
Dhan Zunino Singh
Feeling Motion: Revisiting Mobility History through Affect and Emotion
Mikkel Thelle
Indelible Lines: Revisiting Borders and Partitions in Modern South Asia
Malini Sur
GEOGRAPHIES
Mobile Phones, Mobility Practices, and Transport Organization in Sub-Saharan Africa
Gina Porter
ICT Mobility Research in Finland: From Immaterial Consumption to Material Sustainability?
Sakari Taipale
Brazil: Modernity and Mobility
Martin Cooper
Portuguese Railway History: Still a Field of Opportunities?
Hugo Silveira Pereira
Technology, Modernity, and the State: Approaches to the History of Transit in Istanbul
James Ryan
Railways in Colonial South Asia
Ritika Prasad
Writing Bicycles: The Historiography of Cycling in the United States
Evan Friss
Making Mass Transit Serve the Public: Social Dimensions of Urban Mobility in Historical Perspective
Sarah Frohardt-Lane
TOURISM AND MOBILITY
Mobility History and Caribbean Tourism
Mimi Sheller
Boundaries and Crossings: Mobility, Travel, and Society in China, 1500–1954 — A Survey of the Field
Yajun Mo
Tourism and Mobility in Uruguay: A Historical Approach
Rossana Campodónico
Transport and Tourism in Brazil: An Ongoing Movement
Joana Carolina Schossler
THE EDITORS
Further information.
__________________________________________________________________________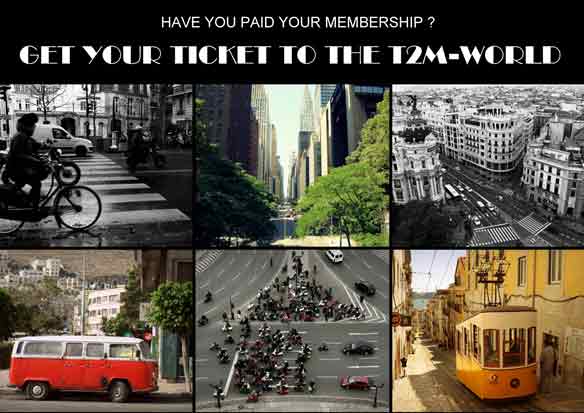 _______________________________________________________________________


__________________________________________________________________________
| | |
| --- | --- |
| By Candice Roberts | |
……………………………………………………………………………………………………………………………………………………………
The Journal of Transport History
No 1, 2014
Gordon Pirie
(Im)measurable transport history
Jean-François Rousseau
An imperial railway failure: the Indochina-Yunnan railway, 1898-1941
David M. Williams and John Armstrong
'One of the noblest inventions of the age': British steamboat numbers, diffusion, services and public reception, 1812 – c.1823
Jeffry M. Diefendorf
Urban transportation planning influences and legacies: Kurt Leibbrand, Germany's acclaimed postwar traffic planner
Graham P. Gladden
Marketing ocean travel: Cunard and the White Star Line, 1910-1940
Michael K. Bess
Routes of conflict: building roads and shaping the nation in Mexico, 1941-1952
Dhan Zunino Singh
Meaningful mobilities: the experience of underground travel in the Buenos Aires Subte, 1913-1944
Ian J. Kerr
Colonial India, its railways, and the cliometricians
Exhibition and museum review
Jo Stanley
Reviews
Colin Chant, Sasha Disko, Etienne Faugier, Helen Doe, Martin Schiefelbusch, Leslie Hannah, John Heitmann, Sam Merrill, Robert Morley, Valentina Fava, Pedro Pablo Ortüñez and Corinne Mulley
| | |
| --- | --- |
|   | New issue of Transfers |
Summer 2014, Volume 4(2)
Special Section on Railways and Urban Cultures
Editorial
Mimi Sheller and Gijs Mom
Transitioning to a Low Carbon Society? The Case of Personal Transportation and Urban Form in Copenhagen: 1947 to the Present
Andrés Felipe Valderrama Pineda and Nina Vogel:
Learning from Electric Cars as Socio-technical Mobility Experiments: Where Next?
Daniel Newman, Peter Wells, Paul Nieuwenhuis, Ceri Donovan and Huw Davies
SPECIAL SECTION ON RAILWAYS AND LITERATURE
Rail Networks, Mobility, and the Cultures of Cities: Introduction to the Special Section
Steven D. Spalding
"Behind the backs of houses": Landscapes of Englishness in the Postwar Railway Poetry of John Betjeman and Philip Larkin
Heather Joyce
The Subte as Looking Machine into the City: Moebius' Trajectory through Buenos Aires
Araceli Masterson-Algar
Harry Beck's London Underground Map: A Convex Lens for the Global City
John D. Schwetman
Reworking Appropriation: The Language of Paris Railways, 1870–1914
Peter Soppelsa
Reflections on Rails and the City
George Revill
IDEAS IN MOTION
A City for Woody Allen? The New Banks of the Seine in Paris, a Product of Rootless Sociology and City Planning
Mathieu Flonneau
MOBILITY AND ART
Turtle 1: The First System D Car
Melle Smets
FILM REVIEW
Old Model, New Parts
Matt Thomas
MUSEUM REVIEW
The Migrant Experience: The Red Star Line Museum
Torsten Feys
BOOK REVIEWS
First issue of the T2M Bibliography

The first issue of the T2M Bibliography is published – research from 2011. Look here.
If you miss some books please write to the editors.
More about the bibliography here.
.
……………………………………………………………………………………………………………………………………………………………

T2M has joined Facebook!
Just go to our page http://www.facebook.com/T2Minternational and then click the "like" icon!
Keep up to date with our activities and feel free to post relevant links on our wall.
Please share the page with friends and colleagues.
Let's see if we can get 100 likes for Christmas!
.
……………………………………………………………………………………………………………………………………………………………