The Call for Papers has been updated!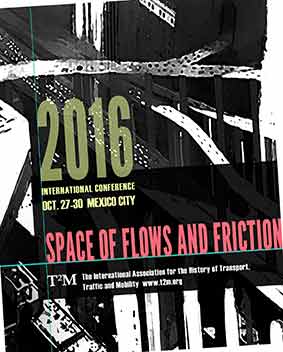 T2M Mexico City 2016 Conference Call for Papers
Mobilities – Space of Flows and Friction
Mexico City, 27-30th October 2016
 The International Association for the History of Transport, Traffic and Mobility (T²M) invites proposals for panels and papers to be presented at our 14th Annual Conference to be held in Mexico City, October 27th-30th, 2016.

———————————————————————————————————————————————
John Scholes Transport History Research Essay Competition, 2016
The John Scholes Prize, of up to €275 (275 Euros), is awarded annually to the writer of a publishable paper based on original research into any aspect of the history of transport and mobility. The prize is intended to recognise budding transport historians. It may be awarded to the writer of one outstanding article, or be divided between two or more entrants. Typically, the prize is awarded for research completed as part of a PhD.
——————————————————————————————————————————————-

Sharing Mobilities. New perspectives for societies on the move?
12th Cosmobilities Network Conference, 30. November – 2. December 2016, Stuttgart/Bad Boll
Read more

——————————————————————————————————————————————–
Call for Papers: The Global Middle East in the Age of Speed
Institute for Advanced Studies, University of Birmingham (UK), 2-3 June 2016
——————————————————————————————————————————————–
Meet the newly-elected members of the T2M Executive Committee
We welcome Irene Anastasiadou, Carlos Lopez Galviz, Julia Hildebrand, Robin Kellermann, Victor Marquez, Hiroki Shin, M. Luisa Sousa, and Dhan Zunino Singh to the Executive Committee and congratulate them on their election.
Learn more about the newly-elected EC members
——————————————————————————————————————————————-
In the Spotlight:
Paola Jiron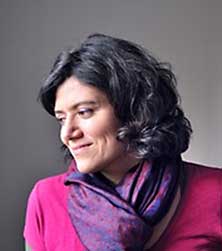 ——————————————————————————————————————————————-
View from the street – Jørgen Burchardt:
The Dead on the Road: Animitas in Chile
Remembering the dead, from folklore to political action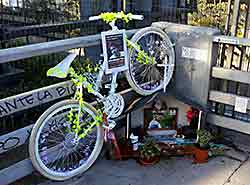 Many people are killed at road accidents. In many countries the family creates a memorial at the roadside – In Chile called an animita.
They represent a living tradition in the popular culture. The memorials are often constructed with houses and figures related to the dead and the means of transport; it is a noncommercial folk art.
As a new trend relatives to killed persons are going further than creating an animita in the dead's memory. They didn't find that the death was caused by supernatural forces or a random act of fate. To them it was a murder committed by a criminal. In this sense the remembering is going from folklore to political actions. Read the article
——————————————————————————————————————————————–
Streets and Streams

Health Conditions and City Planning in the Graeco-Roman World

by Cornelis van Tilburg
An investigation of the terminologies of medicine and civil engineering makes us aware of the similarities between the infrastructure of the city and that of the human body: congestion should be prevented, gateways should be controlled, waste should be discharged. This collection of articles by Cornelis van Tilburg explores the interaction between these two evolving sciences in the Graeco-Roman world. 200 pages
———————————————————————————————————————————–
Future Directions of Mobility Studies? Insights from the Open Space  Session organized at the T2M/Cosmobilities Conference in Caserta
by Anna Lipphardt (Freiburg), Katharina Manderscheid (Luzern)
Read about the potential synergies between different research networks.
———————————————————————————————————————————–
Assembling Policy

Transantiago, Human Devices, and the Dream of a World-Class Society (MIT Press).

By Sebastián Ureta

In this book, Sebastián Ureta argues that humans, both individually and collectively, are always at the heart of infrastructure policy; the issue is how they are brought into it. Ureta develops his argument through the case of Transantiago, a massive public transportation project in the city of Santiago, proposed in 2000, launched in 2007, and in 2012 called "the worst public policy ever implemented in our country" by a Chilean government spokesman.
———————————————————————————————————————————–


Automotive History: Beginnings and New Beginnings. Conference at the Society of Automotive Historians, Cleveland 2016. Call for papers
———————————————————————————————————————————–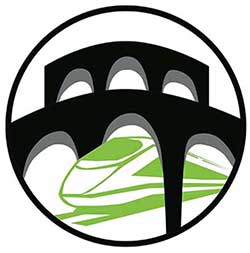 The Future of Mobilities:
Flows, Transport and Communication
Joint conference of the International Association for the History of Transport, Traffic and Mobility (T2M) and the Cosmobilities Network
Santa Maria C.V. (Caserta), Italy – September 14-17, 2015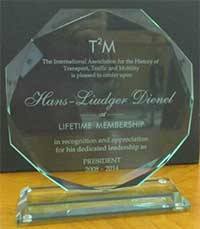 Our two new lifetime members Gijs Mom (left) and Hans-Luiger Dienel (right) between the T2M president Mimi Sheller
—————————————————————————–
———————————————————————————
_______________________________________________________________________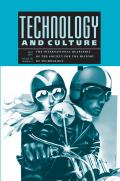 (Auto)Mobility, Accidents, and Danger
This special issue of Technology and Culture explores the ways in which road use and road safety have changed since the 1880s, including how different road users interacted with each other, technology, regulation, engineering, design, and the built environment. Together the articles provide a look at a variety of approaches across North America, Europe, and Africa and at different road users such as pedestrians, cyclists, and drivers. While most of the papers individually consider a single national example, the picture that is built up across the issue allows comparisons between countries to demonstrate how road safety and automobility technologies are historically and culturally contingent. The issue concludes with a commentary from a prominent policymaker in the hope that better understanding of how accidents, safety, and risks are co-constructed and co-produced can offer insights into how we might reduce deaths and injuries in the future.
Read about the content of Technology and Culture
——————————————————————————-
6 PhD positions – on "Spatial Dynamics of Marshrutkas in Central Asia and the Caucasus" and "The Motor Industry in Manchester, England, 1896 to 1939″ read more
——————————————————————————–
_______________________________________________________________________
ATLANTIC AUTOMOBILISM
EMERGENCE AND PERSISTENCE OF THE CAR, 1895-1940

Gijs Mom

768 pages – Berghahn Books
Our continued use of the combustion engine car in the 21st century, despite many rational arguments against it, makes it more and more difficult to imagine that transport has a sustainable future. Offering a sweeping transatlantic perspective, this book explains the current obsession with automobiles by delving deep into the motives of early car users. It provides a synthesis of our knowledge about the emergence and persistence of the car, using a broad range of material including novels, poems, films, and songs to unearth the desires that shaped our present "car society." Combining social, psychological, and structural explanations, the author concludes that the ability of cars to convey transcendental experience, especially for men, explains our attachment to the vehicle.
_____________________________________________________________________
Cultural Histories of Sociabilities, Spaces and Mobilities

Editor: Colin Divall

c.272pp: 234x156mm: January 2015
Spatial mobility is a topic of growing scholarly interest. For the majority of us the opportunity to travel has never been greater, yet differences in mobility highlight inequalities that have far wider social implications. Exploring how and why attitudes towards movement have evolved across generations, the case studies in this essay collection range from medieval to modern times and cover several continents. The book will be of interest to social and cultural historians, historical geographers and sociologists.
Preface – Colin Divall
Introduction: Cultural Histories of Sociabilities, Spaces and Mobilities – Colin Divall
Part I: Structuring Mobilities, Spaces, Sociabilities
1 Home Lands: How Women On the Move Made the West – Virginia Scharff
2 Gender and American Mobility: Cars, Women and the Issue of Equality – Margaret Walsh
3 Colours, Compartments and Corridors: Racialized Spaces, Mobility and Sociability in South Africa – Gordon Pirie
Part II: The Urban and Peri-urban
4 Urbanizing the Countryside: Rails, Workers and Commuting in South-West Flanders, Belgium, 1830–1930 – Greet De Block
5 City of Tomorrow: the Representations of Buenos Aires in the Future through Imagined Mobility, c.1880–1914 – Dhan Zunino Singh
6 How to Make a Map for the Hades of Names: The New York City Subway Map Wars of the 1970s – Stefan Höhne
7 'This River Used to Be so Full of Life': Histories of Mobility on the Thames and Their Role in the Negotiation of Place, Community and Sociability – Heidi Seetzen
Part III: Pilgrims, Travellers and Tourists
8 Otherness and Englishness in Late-Mediaeval Pilgrimage Guides – Emily Price
9 Constructing the Tokugawa Spatial Imaginary: Kaibara Ekiken and His Revival of Fudoki – Nobuko Toyosawa
10 Languages of Popular Hospitality in Seventeenth- and Eighteenth-Century France – Ulrike Krampl
11 'Doing the Gap': Sociability and Tourism Networks at Killarney, 1850–1914 – Kevin J James
12 Eating Across the Ocean: The Role of Food in the Construction of the Tourists' North Atlantic, 1947–76 – Birgit Braasch
13 Automobility and the Building of Tourism in Communist Romania, c.1960–89 – Adelina Stefan
14 Moving towards Santiago: Reverie on the Road and Rails – Jennifer Sime
_______________________________________________________________________
New issue
T2M Yearbook 2015

Kyle Shelton, Gijs Mom, Dhan Zunino Singh, Christiane Katz (eds.):
Mobility in History.
Volume 6
With this volume a new editorial team has taken over with plans to carry on the strong tradition created by the preceding teams led by Gijs Mom and Peter Norton. Yearbook Six once again offers a collection of articles reviewing the cutting edge of mobility scholarship across several disciplines and highlighting exciting new directions toward which this vibrant field can move. In addition, this yearbook features two articles that represent the first iterations of what are intended to become annual features in future volumes.
Volume 6, 2015
Preface
Kyle Shelton
POLEMICS
The Crisis of Transport History: A Critique, and a Vista
Gijs Mom
Mobilities, Crises, and Turns: Some Comments on Dissensus, Comparative Studies, and Spatial Histories
Peter Merriman
Mao or Merriman? On Pitjantjatjara and Other Mobilities — A Response
Gijs Mom
THEORIES
New Perspectives in Aviation History: Flight Experiences of German Military Pilots
Christian Kehrt
Where Are We Going? A Discussion of Mobility History in Latin America
Dhan Zunino Singh
Feeling Motion: Revisiting Mobility History through Affect and Emotion
Mikkel Thelle
Indelible Lines: Revisiting Borders and Partitions in Modern South Asia
Malini Sur
GEOGRAPHIES
Mobile Phones, Mobility Practices, and Transport Organization in Sub-Saharan Africa
Gina Porter
ICT Mobility Research in Finland: From Immaterial Consumption to Material Sustainability?
Sakari Taipale
Brazil: Modernity and Mobility
Martin Cooper
Portuguese Railway History: Still a Field of Opportunities?
Hugo Silveira Pereira
Technology, Modernity, and the State: Approaches to the History of Transit in Istanbul
James Ryan
Railways in Colonial South Asia
Ritika Prasad
Writing Bicycles: The Historiography of Cycling in the United States
Evan Friss
Making Mass Transit Serve the Public: Social Dimensions of Urban Mobility in Historical Perspective
Sarah Frohardt-Lane
TOURISM AND MOBILITY
Mobility History and Caribbean Tourism
Mimi Sheller
Boundaries and Crossings: Mobility, Travel, and Society in China, 1500–1954 — A Survey of the Field
Yajun Mo
Tourism and Mobility in Uruguay: A Historical Approach
Rossana Campodónico
Transport and Tourism in Brazil: An Ongoing Movement
Joana Carolina Schossler
THE EDITORS
Further information.
__________________________________________________________________________
…………………………………………………………………………………………………………………………………………………………..
| | |
| --- | --- |
| | Journal of Transport History, Vol 36 No 1, June 2015 |
Editorial: Transport Horizons
Richard Vahrenkamp
The dream of large-scale truck transport enterprises – early outsourcing experiments in the German Democratic Republic
Susan Major
Railway excursion agents in Britain, 1840-1860

Michael John Law
Charabancs and social class in 1930s Britain
Juha Sahi
The Trans-Siberian railway as a corridor of trade between Finland and Japan in the midst of world crises   
André Brett
Dreaming on a railway track: public works and the demise of New Zealand's provinces

Ioannis Limnios-Sekeris
Stakeholders and competition in the transportation of migrants: moving Greeks to Australia in the post-War era
Obituary
François Caron, 1931-2014
First issue of the T2M Bibliography

The first issue of the T2M Bibliography is published – research from 2011. Look here.
If you miss some books please write to the editors.
More about the bibliography here.
.
……………………………………………………………………………………………………………………………………………………………

T2M has joined Facebook!
Just go to our page http://www.facebook.com/T2Minternational and then click the "like" icon!
Keep up to date with our activities and feel free to post relevant links on our wall.
Please share the page with friends and colleagues.
Let's see if we can get 100 likes for Christmas!
.
……………………………………………………………………………………………………………………………………………………………