T2M Summer School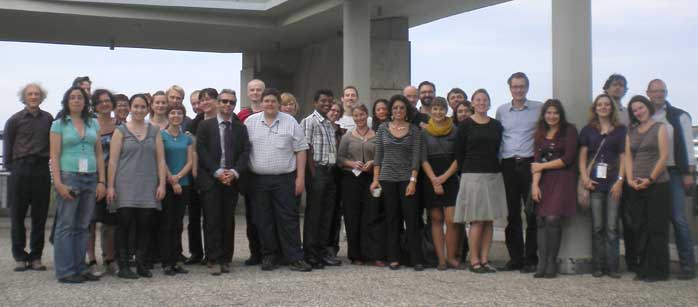 Participants at the T2M International Summer School 2011
Baibarac Corelia (ROM, IRE) Trinity College Dublin, Ireland
Le Bris, Jessica (GER/FR) Tübingen, Germany
Chen,  Fu-Chia (UK) University of York, U.K.
Denning, Andrew (USA)    University of California, Davis, USA
Errazuriz, Tomas (CHIL)    Universidad Católica de Chile
Faye, Papa Elimane (SEN, JAP)    Tokyo Metropolitan University, Japan
Filter , Moritz (GER) European University Viadrina, Germany
Fink , Camille (USA) UCLA Department of Urban Planning
Frauendienst , Björn (GER) Ruhr Universität Bochum (RUB), Germany
Giguere, Nadia (CAN) Institut National de Recherche Scientifique, Canada
Höhne , Stefan (GER) TU Berlin, CMS, Germany
Jeffries,  Chloe (UK) Centre Urbanisation Culture et Société (INRS-UCS), Canada
Knudsen, Anne-Marie Sanvig Knudsen (DAN) Aalborg University, Denmark
Krasteva, Deyana (BUL) Sofia University "St. Kliment Ohridski", Bulgaria
Lapina, Maria (RUS) St. Petersburg State Marine Technical University, Russia
Larsen, Gunvor (SWE, UK) University of Central Lancashire/ Linnaeus University, Sweden
Mattioli, Giulio (ITA, GER) Università degli Studi di Milano-Bicocca, Milan, Italy
Moutou, Claudine (AUS) The University of Sydney Business School, Australia
O'Regan, Michael  (UK) University of Brighton UK
Papazafeiropoulou, Sofia-Alexia (GRE) National Technical University of Athens (NTUA), Greece
Perkins , Anita (NZ) University of Otago, New Zealand
Ponsavady, Stéphanie (FR / USA) New York University, USA
Singh,  Dhan Zunino (UK; ARG) University of London, UK
Thelle, Mikkel (DAN) The National Museum, Denmark
Trabka, Agnieszka (POL) Jagiellonian University, Kraków, Poland
Venkatramana, Chintala (INDIA) Dept. of Political Science, University of Hyderabad, India
Vozyanov, Andrey (RUS) European University at Saint-Petersburg, Russia
"The Passenger: Mobility in Modernity"
Berlin, Germany, 30th September- 6th October 2011
The International Association for the History of Transport, Traffic and Mobility (T2M) invites applications for the first T2M International Summer School, The Passenger: Mobility in Modernity, to be held in Berlin, Germany.
The School is organized with the support of the Centre for Technology and Society of the Berlin Institute of Technology (TU Berlin) and will be conducted in English. The Volkswagen Stiftung is generously providing financial support.
The School is intended to bring together representatives from different disciplinary perspectives under the common theme of "passengers", a concept understood to include travellers, voyagers, migrants, nomads and any other mobile persons moving by any means of transport, including foot.
Moving beyond traditional approaches to mobility, the Summer School will encourage cross- and trans-disciplinary exchanges between psychology, geography, anthropology, sociology, tourism research and other humanities and social sciences in addition to history.
Participants are encouraged to attend the 9th International Conference of the International Association for the History of Transport Traffic and Mobility (T2M), to be held in Berlin directly after the Summer School (6-9 October 2011), at the German Technology Museum.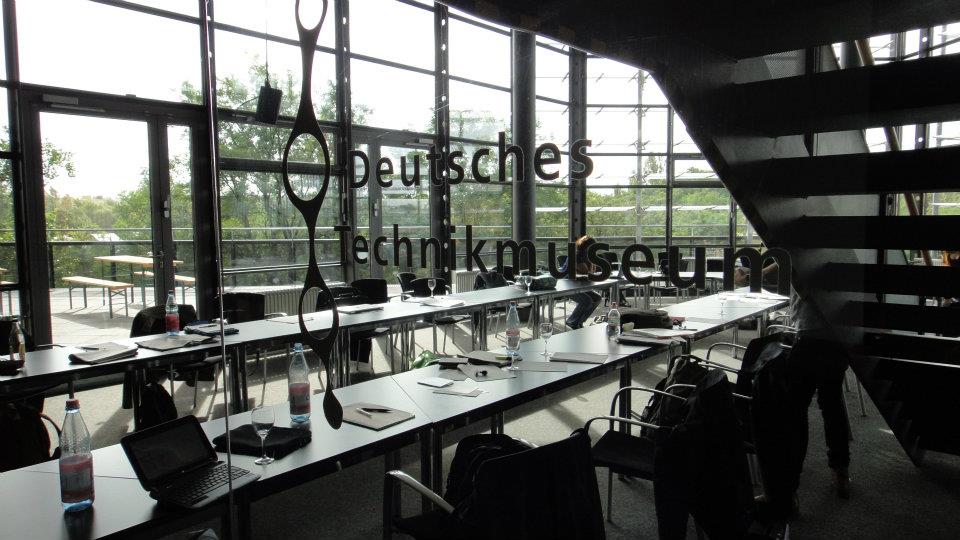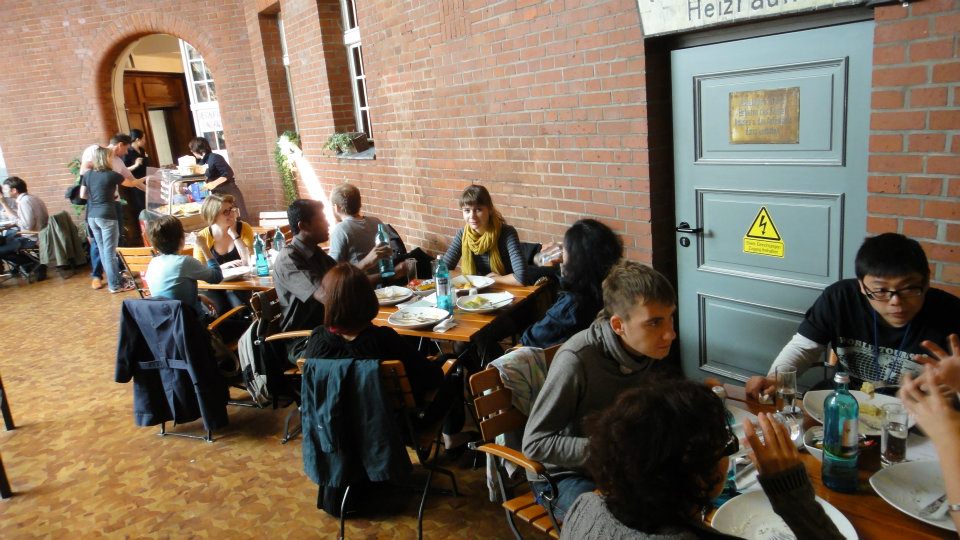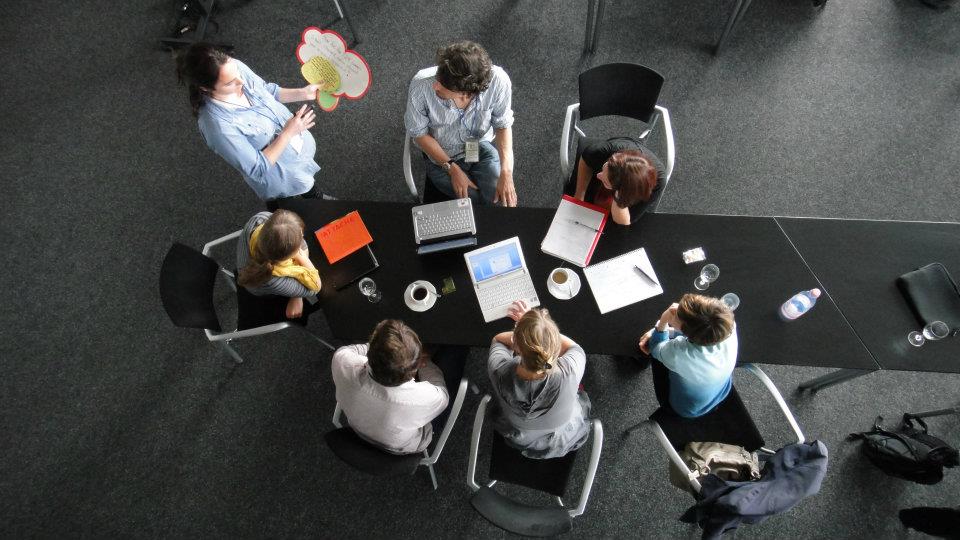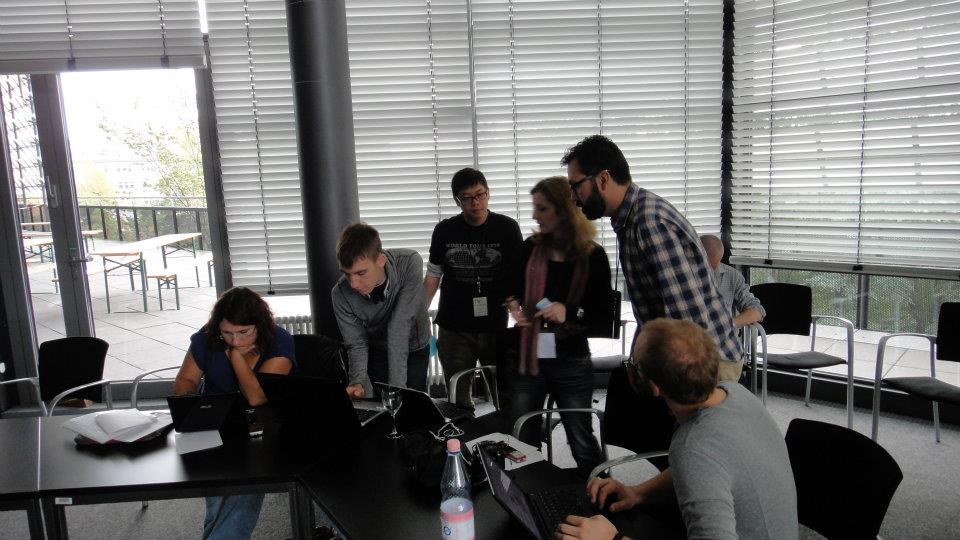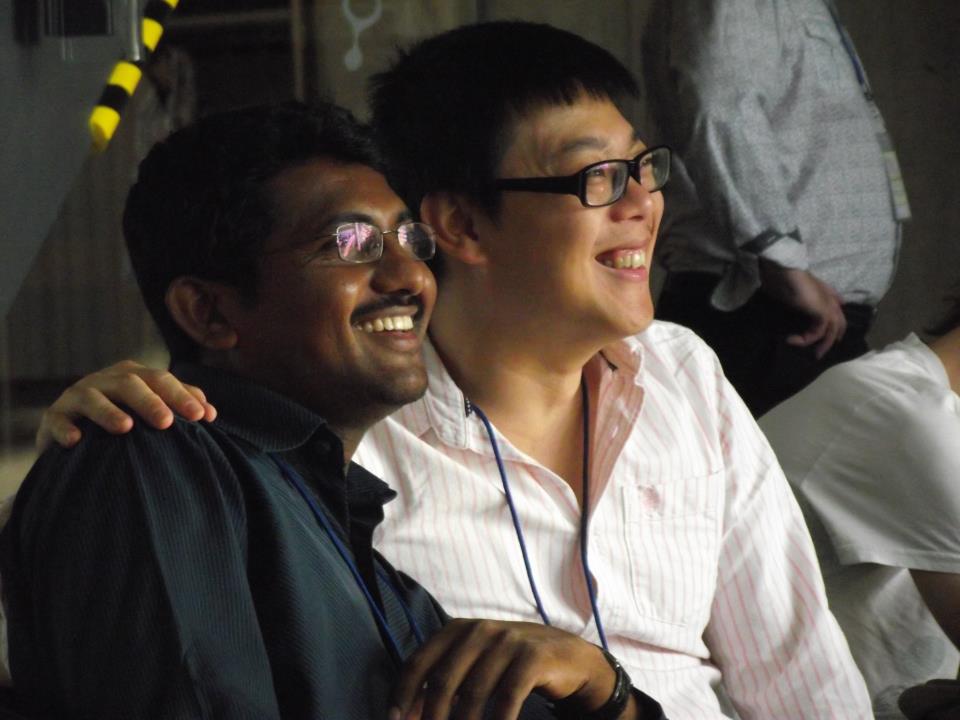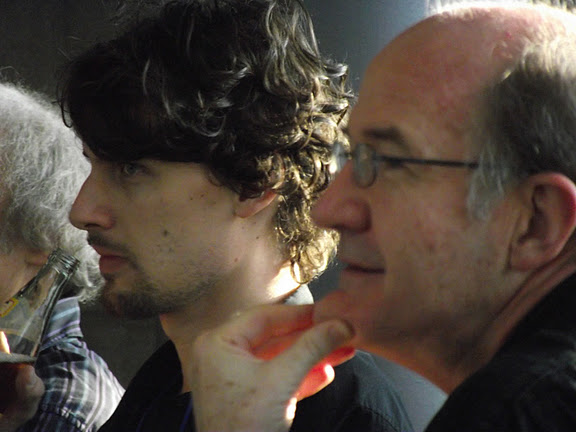 T2M's First Summer School: 'The Passenger: Mobility in Modernity'
Berlin, Germany
30 September – 6 October 2011
After participating in an intensive one week T2M Summer School experience, I can assure you that the concept of 'the passenger' (or, alternatively 'passengers', or 'passengering') is more complex and fascinating than I first thought.
I had the great privilege of being one of 27 mobility scholars from around the world to participate in the inaugural T2M Summer School, held in Berlin from 30th September to the 6th of October. 'The Passenger: Mobility in Modernity' theme of the Summer School aimed to "bring together representatives from different disciplinary perspectives under the common theme of "passengers", a concept understood to include travellers, voyagers, migrants, nomads and any other mobile persons moving by any means of transport, including foot".
While the Summer School met its aim, an unexpected outcome was exposing participants to the divergent ways of understanding mobile persons.  In particularly how new thematic and methodological perspectives could be useful in examining why and how people are mobile, in various contexts. The interdisciplinary and international backgrounds of the participants, plus seminars by 16 mobility academics helped challenge preconceived notions, and increase awareness of alternative perspectives. All the presentations (academic and student) sparked intense academic discussion and debate. It was also a great opportunity to develop professional and social connections, in the historical and cultural surroundings of Berlin.
On the first day, after a warm welcome by T2M President Hans-Liudger Dienel and a round of introductions, we got straight to work. A tightly packed schedule began with a presentation by Heike Wolter and a discussion on mobility terms and concepts. Over the course of the Summer School Mathieu Flonneau and Mimi Sheller built on this with their papers about emerging concepts in a new mobilities paradigm. Passengering and the traveller were presented in different contexts. Shelley Baranowski focused our attention on tourism and power, Vijaya Singh on the cultural representations of train compartments in India, and Sven Kesselring on business travellers as mobility pioneers in the risk society. Barbara Schmucki, Colin Pooley, Massimo Moraglio and Gijs Mom demonstrated the rich variety of historical sources that can examine change in the traveller experience and travel space. The history of the construction of different travel spaces and geographies were a focus for Julian Hine, Peter Norton, Gordon Pirie and Martin Schiefelbusch, which included the cases of conflict between planning and different road users. Journal Editor Gordon Pirie also discussed publishing research in the Journal of Transport History and Gijs Mom in Transfers.
Each day student participants presented their research and perspectives on passengers and traveller types this included work on cyclists, hitchhikers, public transport passengers in various cities at various points in time. It also included alpine skiers, conductors in Russia, Western ex-pat communities in India, chauffeuring of colonialist in Indo-China, and the traversing of travel writers between Germany and New Zealand. Students used a variety of data such as: GPS tracking, large-scale transport surveys, archival records, literature, film, images, maps, revenue databases, and ethnographic fieldwork. The analysis was just as varied. Some participants focused on the philosophical aspects of the mobile experience, and others the applied experience. Examples included, 'how does the traveller perceive distance?', 'how does mobility relate to processes of modernisation?', and 'how can travel behaviour be encouraged to reflect changes in context and need?'
The T2M Summer School was undoubtedly an amazing opportunity to learn about other scholars' ways of conceiving mobility, as well as re-conceiving my own approach to mobility research. Some recommendations for future T2M Summer Schools include incorporating more space in the schedule to reflect, network and experience mobility in the host city. I think we had too much of a good thing with 10 hour days of presentations and discussions. This could be achieved by tightening the focus of the Summer School theme. Interdisciplinary and mobile approaches are highly desirable scholarly foci, however, the flood of ideas can also become overwhelming. On this occasion, the divergence of perspectives were compensated by the willingness of participants to have open, productive, and constructive dialogue and debate. The positive group dynamic that emerged quickly during the Summer School was a particular highlight and a reflection of the collection of individuals involved.
The success of the T2M Summer School would not have been achieved without the generous sponsorship of the Volkswagen Stiftung and the huge organisational efforts of Hans-Liudger Dienel, Heike Wolter, Manuel Zirm and their associates. On behalf of all of those who attended, I thank you very much.
Anita Perkins
University of Otago, New Zealand
_ _ _

The Topic
The main topic of the Summer School is "The Passenger: Mobility in Modernity".
Over the past two decades, the social sciences' understanding of passengers, travellers and voyagers has radically widened and changed. Of course in some fields such as transport studies, strictly economic or behaviourist analyses of traffic flows still dominate, often resulting in "predict and provide" policies. But the concept of mobility is now subject to multiple definitions and nowadays we must speak of "mobilities". In particular users' attitudes are increasingly coming under close scrutiny, not least in terms of their ability (or inability) to influence and shape the mobility world. Insights into how users' values and norms interact with their everyday and extraordinary behaviour are recognized by scholars, other experts and policy-makers as being more convincing than conventional models.
The Summer School aims to build on this foundation by bringing together international mobility-orientated researchers to discuss and develop new perspectives and ideas under the common theme of the "passenger". The main aim of the School is to encourage debate among a range of disciplines, including history, psychology, anthropology, sociology, tourism research and other humanities and social sciences, on the reciprocal influence of passengers and attitudes towards mobility. Keynote talks by renowned international scholars alternating with contributions from the other participants will provide a great opportunity for an intensive exchange, transcending traditional disciplinary borders and developing the field.
Four key questions for the Summer School
Denotations and connotations of mobility in the modern era; that is analysing the various meanings of mobility (in its various forms) from the perspective of participants' disciplines.
Organization and representation of mobility; that is how passengers' attitudes influence land uses, economic patterns, representation (and self-representation) of mobility.
The travel process; that is the social and individual construction of mobility times and spaces that frame mobility choices and patterns.
The passenger as an actor, that is the tension and the reciprocal influence between users and suppliers of mobility, in terms of transport patterns, quality, design, behaviours etc.
The Programme
The programme includes:
- 12 mini-workshops by prominent international scholars.
- 25 research case studies developed by the participants.
- Intensive group seminars and discussions
- Daily plenary sessions to draw together emerging themes.
- Excursions.
- Possibility of presenting a paper in special sessions at the 9th T2M International Conference held in
Berlin directly after the summer school.
Financial support
The following costs of student participants will be covered by the project:
- Accommodation during the stay in Berlin for the duration of the Summer School.
- Summer School work materials.
- Excursions as listed in the programme.
- Travel expenses, subject to the following limits:
Participants from Germany up to 150.00 €
Participants from the rest of Europe up to 500.00 €
Participants from outside Europe up to 1,000.00 €
All participants must deliver to the organizers proof of payment for all travel. Please note, only economy and 2nd-class rail fares are refundable.
All other costs, such as health insurance, visa and so on, are the responsibility of participants.
Participants
All PhD students working – from any perspective – in the field of mobility and transport are eligible to participate in the Summer School. Applications will be accepted from doctoral candidates who have submitted or been examined on their PhD thesis within the last few months. Priority will however be given to current doctoral students. Participation will be limited to 25 students.
Applications from countries that are not currently well-represented in mobility studies are particularly encouraged
All participants will be expected to present and discuss their research as well as attending all the workshops, discussions and talks.
The Summer School will be held entirely in English.
Application
Applications must include the following:
A letter of application (see below for a sample), outlining your reason for wishing to take part.
A short (maximum one page of A4 with a font no smaller than 11 point) CV, with personal data and professional development.
A short description (maximum 300 words) of the research that you intend to present at the Summer School.
Speakers at the Summer School include:
Shelley Baranowki, University of Akron/USA
Hans-Liudger Dienel, TU Berlin/Germany
Colin Divall, University of York/UK
Sven Kesselring, Technical University Munich/Germany
Gijs Mom, Eindhoven Technical University/The Netherlands
Massimo Moraglio, TU Berlin/Germany
Peter Norton, University of Virgina/USA
Gordon Pirie, University of Western Cape/South Africa
Barbara Schmucki, University of York/UK
Vijaya Singh, Institute for Advanced Studies, Shimla/India
Heike Wolter, Munich/Germany
Organizing committee:
Hans-Liudger Dienel, TU Berlin/Germany
Colin Divall, University of York
Massimo Moraglio, TU Berlin/Germany
Martin Schiefelbusch, TU Berlin/Germany
Heike Wolter, Munich/Germany
———————————————————————————————–
Fr

i

day

(Loc. ZTG)

Saturday

(Loc. ZTG)

Sunday

(Loc. ZTG)

M

o

n

day

(Loc. ZTG)

Tu

esday

(Loc. Museum)

W

ednesday

(Loc. Museum)

Thu

r

sday

(Loc. Museum)

Arrival

T

h

e Voyager:

Tourism and power: not- so-innocents abroad

Shelley

Baranowski

T

h

e

Pedestrian:

The quick and the dead Barbara

Schmucki

T

h

e Flanneur

( a nd  "the urban biker) The Flâneur behind the wheel. How was built the irresistible but politically incorrect "fun to drive"? Mathieu Flonneau

T

h

e Railway

Passenger:

Talking India: Conversa- tions in train

compart-

ments Vijaya Singh Marketing im/mobility: how can history help tomorrow's passenger? Colin Divall

T

h

e Driver:

Fiction as Historical Source: Developing an under-

researched

subfield in Mobility History

Gijs Mom Drive-Thru: Reconstructi ng American Cities for Drivers

Peter Norton

Ep

ilogue:

An

Introduction to the New Mobilities Paradigm Mimi Sheller

Preparation of T2M Conference Session (Results of Summer- school) Martin Schiefelbusch

Arrival and introduction to

Berlin

H

istory:

The

(political) construction of motor- drivers'

experience in

fascist Italy Massimo Moraglio

T

ransport

planning:

Transport planning, the repre- sentation of

mobility

and the rise of transport inequality Julian Hine

Sociology:

The Business

Traveller Sven Kesselring The Pheno-

menology of

Passengering: Non-represen- tational ap- proaches to movement- space

Mimi Sheller

H

istorical

Geography: Visualizing Mobility Gordon Pirie Politics: Travelers and policies: changing experiences of everyday travel in urban areas Colin Pooley

2 participant lectures

Perkins: Travel Texts and the New Cultures

of Mobility in

Modernity Höhne: The outraged Passenger: Complaint Letters

P

reparation

of T2M

Conference Session (Results of Summer-

school)

Martin

Schiefelbusch

I

nt

roduction:

Mobility – terms and concepts Heike Wolter

(+ Colin Divall

Hans Dienel)

3 participant lectures Larsen: Are contemporary tourists con-

suming dis- tance?

O'Regan:

Backpacker Mobilities Filter:

Changes in the travel beha- viour of

Berlin's population

3 partici- pant lectures Le Bris:

Pedelecs as a

future corner stone for sustainable transport Frauen- dienst: Changes in Children"s Independent Mobility Chen: Horse cabs: a con- venient con- veyance in Victorian London

3 participant lectures

Fink: An Ethnographic Study of the

Social Life on

Buses Mattioli: The propensity to share space with other unknown passengers Trabka: Global nomads in modernity and late modernity

3 participant lectures Krasteva: "Occident" express

Venkatrama- na: Freedom

Of Movement

And Decline Of Public Trans- port System In India

Singh: The underground passenger: exploring the experience of modernity through the underground railway

2 participant lectures Ponsavady: Representing Female

Automobilities in Colonial

Indochina

Papazafeiro- poulou: The

co-evolution of automobiles" significations and drivers" identities in

1960s' Greece
Fr

i

day

(Loc. ZTG)

Saturday

(Loc. ZTG)

Sunday

(Loc. ZTG)

M

o

n

day

(Loc. ZTG)

Tu

esday

(Loc. Museum)

W

ednesday

(Loc. Museum)

Thu

r

sday

(Loc. Museum)

3 participant lectures Knudsen: "Doing" mobi- le methods in urban planning Giguere: Researcher"s Journey from Cosmopolita- nism to Practices of Immobility Moutou: Changing

"motility" to

town centres

2 participant lectures Denning: Modernist Mobility in Alpine Skiing Faye:

Urban mobility dynamics and evolution of modal shift choice

2 partici- pant lectures Lapina: Simulation models of passenger behaviour Errazuriz: Passengers of early- motorized public transport in Santiago
Visit of Passenger Rights Agency Discussion
2 participant lectures Thelle: Mobility, urban experience

and gender in

Copenhagen

1900

Baibarac: A User-focused Approach to Sustainable Mobility

2 participant lectures Voyzanov: Human with a bunch of tickets and

two ways of producing the passenger Jeffries:

The Touring Club de France and the

making of everyday map cultures

I

nt

roduction:

The mobile human as actor

Martin

Schiefelbusch

Spare time

Discussion

with

Gordon Pirie:

'Publishing passenger histories in the JTH'

Spare time

Recommendatio n: Bürgerfest Straße des 17. Juni commemorating the German Unification in

1990

Discussion with Andreas Knie (Center for Innovation and Mobility)
Lecture with a member of

SÖP (Conciliation Board for Public Transport)