---
Designing Liners: A History of Interior Design Afloat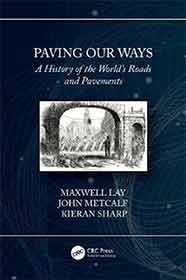 Text from the publisher:

Anne Massey (ed.), Second edition, Taylor & Francis 2020, 230 p.
Designing Liners: A History of Interior Design Afloat covers the interior design of these floating palaces from the mid-nineteenth century to the twenty-first century.
In this new edition, the design heritage of the ocean liner is also explored in this age of a growing holiday cruise market. The book offers the first history and analysis of this highly significant aspect of the design of interiors, which mirrors and reinforces cultural assumptions about national identity, gender, class, and ethnicity. The interiors of ocean liners reflect the changing hierarchies of society and shifting patterns of globalization. The trajectory of the professionalization of interior design is the connecting narrative of the book, from the local decorating firm to the internationally renowned architect. It is an important addition to interior design research and takes this transitory building type as its subject.
This book provides the first survey of the transient history of interior design in relation to the development of passenger shipping. The history of these great ship interiors is tracked, from their commissioning by the line owners; the materials, methods and sources for the initial creation; their construction; their use; and their reception. The demise and re-purposing of the interiors is also covered in this new edition, with additional material on the South African Union Castle and P & O Lines.
Drawing on a broad range of original research, Anne Massey's approach combines interior design studies, design history, architectural history, and maritime studies. The new edition has been carefully designed to include black and white and colour illustrations.
liner shipping, steel ship