---
Saturday / March 5, 2016
Automotive History Conference
Automotive History Conference, Cleveland, Ohio, April 14-16, 2016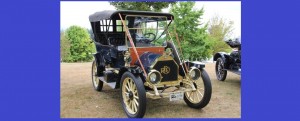 The Society of Automotive Historians will conduct its Eleventh Biennial Automotive History Conference where researchers and academic professionals present their recent work on the history of the motor industry, its products and their impact on economic and social development. The conference will be held at the Cleveland Airport Marriott Hotel for two days focusing on the theme: 'Automotive History: Beginnings and New Beginnings' and will cover the first steps of the nascent industry, its early consolidation into a small number of major producers and its recent expansion to embrace many new manufacturers while the automobile itself has evolved into a standardized product, some would say 'mature', wherever it is produced or sold.
Two keynote speakers will share their understanding of these trends.  James Rubenstein, Professor of Geography, Miami University of Ohio, and automotive industry consultant to the Federal Reserve Bank of Chicago and Bernard Golias, automotive historian of the beginnings motor vehicle manufacturing in central Ohio at the time when it was thought the area might become the home of the American industry.
A full conference program and instructions for registration have been posted on the Society's website www.autohistory.org.  Questions may be addressed to Arthur Jones, Conference Chair, at nomecos@verizon.net.